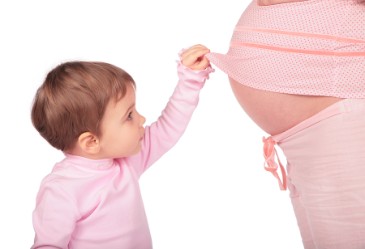 Ob-Gyn Care Associates offers complete obstetric care encompassing prenatal, delivery and post-partum care. During your prenatal care you will have the opportunity to see board certified, OBGYN, Dr. Santiago and Vicki Voegel, PA-C. We respect and encourage our patients' involvement in their prenatal care and to provide a personalized birth experience.
We typically schedule your first obstetrical visit during 8-10 weeks of gestation, however we recommend that you contact us to schedule a "confirmation of pregnancy" appointment as soon as you have a positive home pregnanacy test.
In addition to management of the normal prenatal course, we also offer the following obstetrical services:
Our physician delivers at Advocate BroMenn Medical Center and OSF St. Joseph Medical Center
We deliver our own patients even when our office is not on call *
Fertility Timing-What's your fertile window?
On site lab services
Multiple gestations
We have a financial counsellor on staff that will help to coordinate your benefits with your insurance company. She will answer any financial questions you may have throughout your pregnancy.